GPS Toll Collection System Based on Gigabit Ethernet
Intelligent transportation case study
Application:
Electronic Toll Collection Systems
Industry:
Intelligent Transportation
Case Study Overview
Transportation authorities in France planned to implement an environmental tax for all HGVs (heavy goods vehicles) when traveling across a network of national highways totalling over 1500 kilometers in length. The HGV tax for each vehicle will be determined with an onboard GPS device and toll enforcement will be performed by a system of sensors and cameras to capture license plates of HGVs not in compliance with the new tax program. The system will be used to count traffic and can even identify vehicle types with contour mapping. Upon detection of a violation, the system will send the license plate image back to the control room to be processed for payment collection.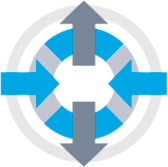 Numerous vehicle detectors and camera data have to be collected and transmitted to control centers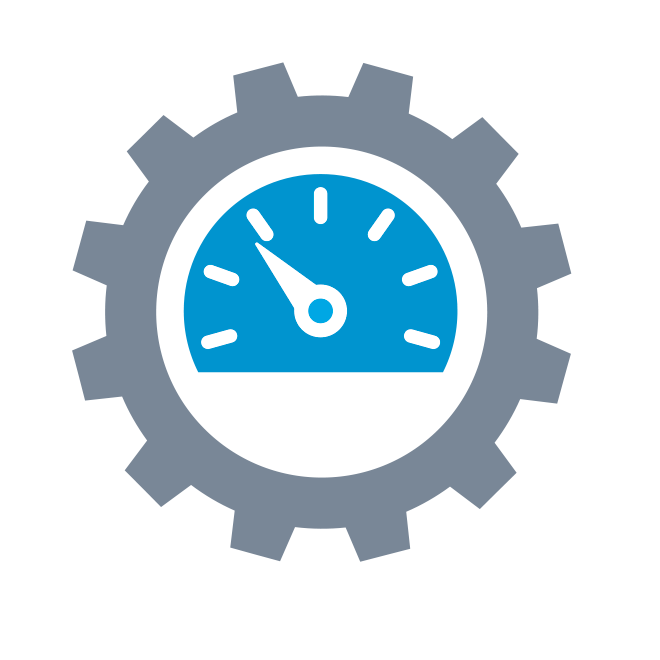 Wide-temperature tolerance for outdoor operation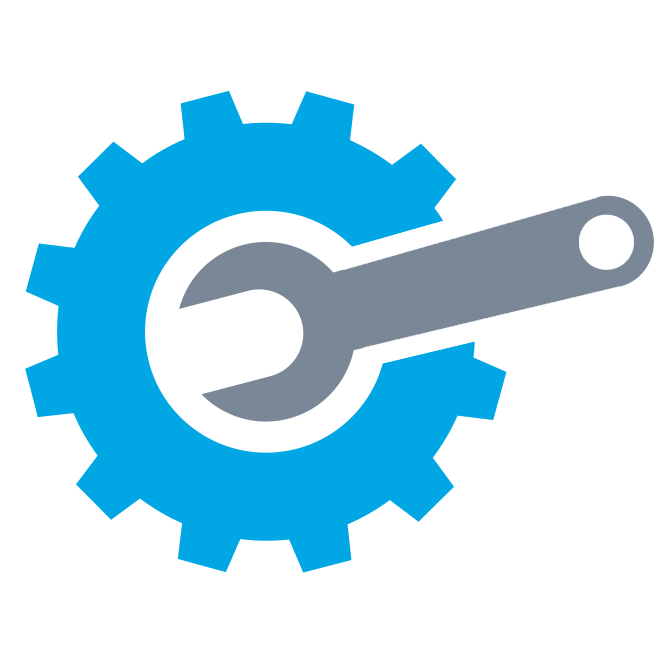 Rugged and compact design for installation in roadside cabinets

Large volumes of images and transaction data have be transmitted over long distances
Moxa Solution
Throughout the national highway system, multiple modularized cabinets are installed atop over 150 gantries. A camera and a vehicle detection device are connected to an EDS-G509-T (or EDS-510A-3GT-T) industrial Ethernet switch in each cabinet. These switches have Gigabit capacity and can transmit large amounts of image and transaction data to control centers. They also have IGMP snooping enabled to optimize bandwidth usage and reduce network congestion. The EDS-G509-T also has 5 fiber ports for long-distance transmission for the ITS network.
The ioLogik E1212-T Ethernet remote I/O connects to humidity/temperature sensors and intrusion detection inside the roadside cabinet to improve equipment safety and reliability. Furthermore, due to its small size, the ioLogik E1212-T can easily fit into space-constrained roadside cabinets.
The EDS-510A-3GT-T & EDS-G509-T provide Gigabit Ethernet ports to support massive video and data transmissions
Future proof IPv6 ready
The EDS-G509-T supports fiber interface for long distance transmission
All Moxa's models feature -40 to 75°C wide temperature tolerance and long MTBF to perform reliably without air conditioning in severe highway operating conditions.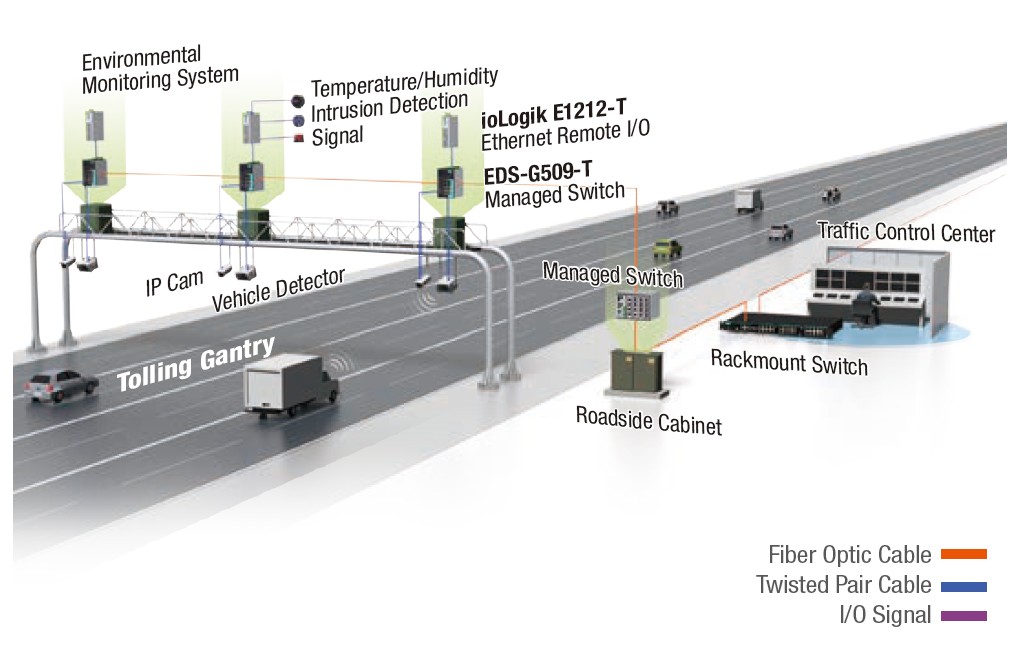 Why Moxa
Driving towards a smarter future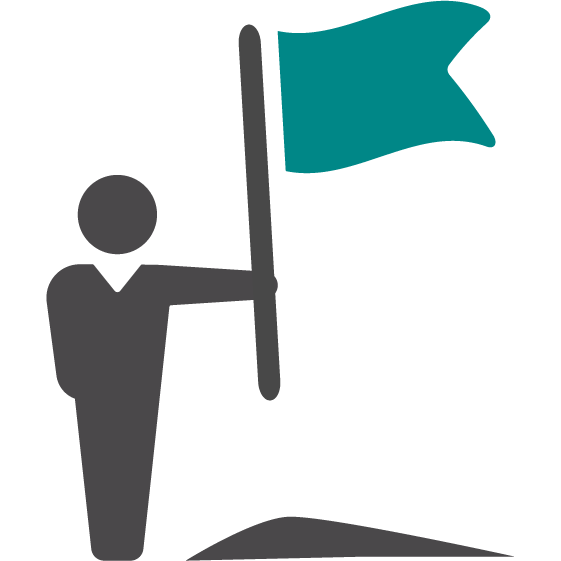 Industrial Connectivity and Networking Solution Leader
Moxa has over 30 years of expertise in providing industrial networking, computing, and automation solutions for enabling the Industrial Internet of Things.
Trust in Moxa Quality
Moxa products have a long MTBF, which reduces system maintenance and repair costs.
Complete High-Bandwidth Solutions
A complete portfolio of secure high-bandwidth solutions that empowers data-rich ITS applications.
ioLogik E1200 Series
Universal Controllers & I/Os
Certifications: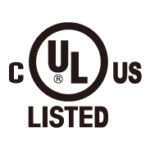 The ioLogik E1200 Series supports the most often-used protocols for retrieving I/O data, making it capable of handling a wide variety of applications. Most IT engineers use SNMP or RESTful API protocols, but OT engineers are more familiar with OT-based protocols, such as Modbus and EtherNet/IP. Moxa's Smart I/O makes it possible for both IT and OT engineers to conveniently retrieve data from the same I/O device. The ioLogik E1200 Series speaks six different protocols, including Modbus TCP, EtherNet/IP, and Moxa AOPC for OT engineers, as well as SNMP, RESTful API, and Moxa MXIO library for IT engineers. The ioLogik E1200 retrieves I/O data and converts the data to any of these protocols at the same time, allowing you to get your applications connected easily and effortlessly.
Features and Benefits:
User-definable Modbus TCP Slave addressing

Supports RESTful API for IIoT applications

Supports EtherNet/IP Adapter

2-port Ethernet switch for daisy-chain topologies

Saves time and wiring costs with peer-to-peer communications

Active communication with MX-AOPC UA Server

Supports SNMP v1/v2c

Easy mass deployment and configuration with ioSearch utility

Friendly configuration via web browser

Simplifies I/O management with MXIO library for Windows or Linux

Class I Division 2, ATEX Zone 2 certification 

Wide operating temperature models available for -40 to 75°C (-40 to 167°F) environments
Contact us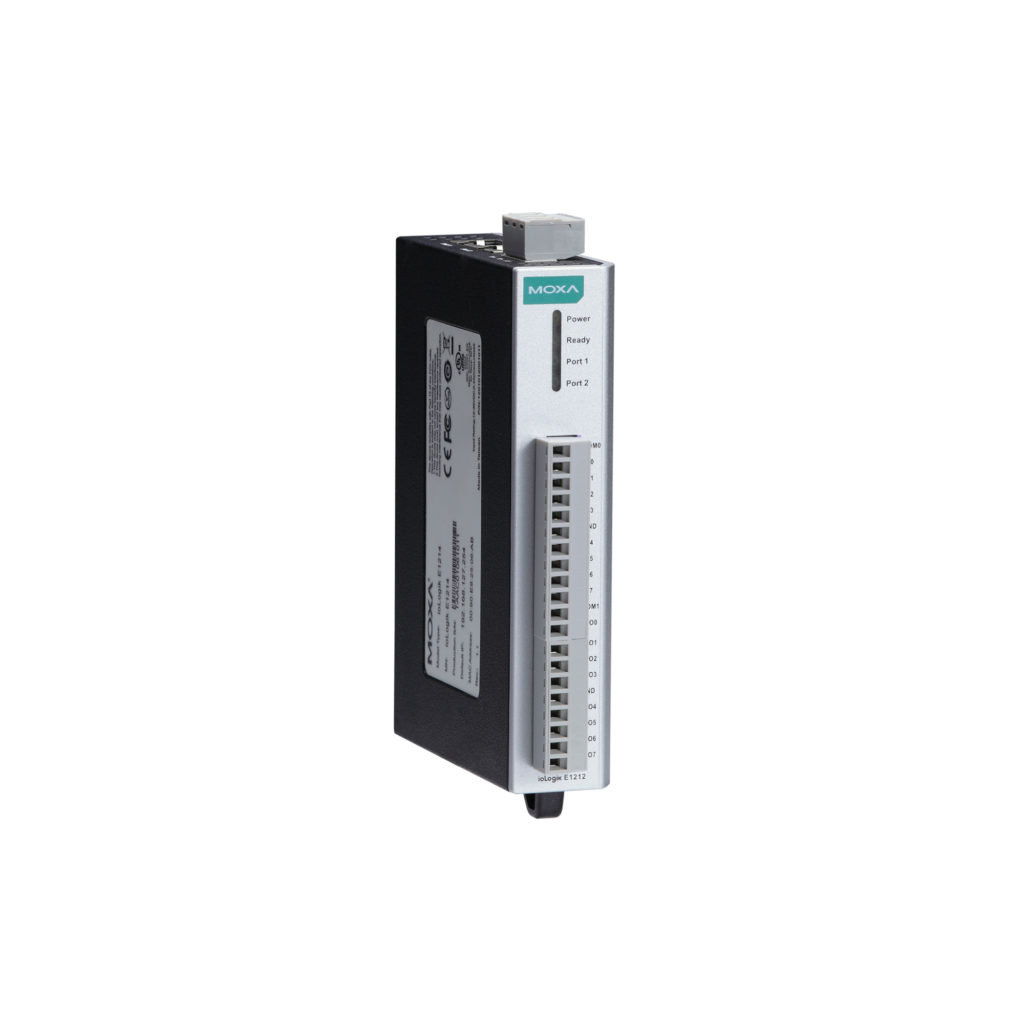 EDS-510A Series
Layer 2 Managed Switches
Certifications: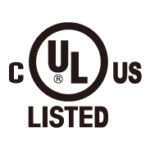 The EDS-510A Series is designed especially for communication demanding applications such as process control, shipbuilding, ITS, and DCS systems, which can benefit from a scalable backbone construction.
Features and Benefits:
2 Gigabit Ethernet ports for redundant ring and 1 Gigabit Ethernet port for uplink solution

Turbo Ring and Turbo Chain (recovery time < 20 ms @ 250 switches),  RSTP/STP, and MSTP for network redundancy

TACACS+, SNMPv3, IEEE 802.1X, HTTPS, and SSH to enhance network security

Easy network management by web browser, CLI, Telnet/serial console, Windows utility, and ABC-01
Contact us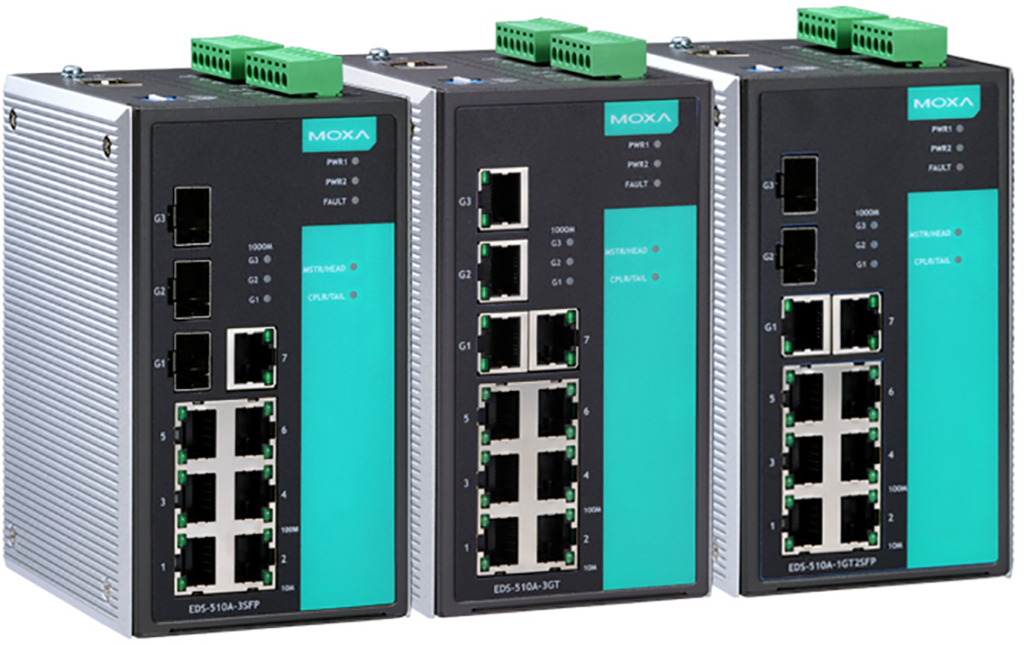 EDS-G509 Series
Layer 2 Managed Switches
Certifications: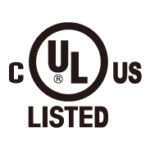 The EDS-G509 Series is equipped with 9 Gigabit Ethernet ports and up to 5 fiber-optic ports, making it ideal for upgrading an existing network to Gigabit speed or building a new full Gigabit backbone. Gigabit transmission increases bandwidth for higher performance and transfers large amounts of video, voice, and data across a network quickly.
Features and Benefits:
4 10/100/1000BaseT(X) ports plus 5 combo (10/100/1000BaseT(X) or 100/1000BaseSFP slot) Gigabit ports

Enhanced surge protection for serial, LAN, and power

TACACS+, SNMPv3, IEEE 802.1X, HTTPS, and SSH to enhance network security

Easy network management by web browser, CLI, Telnet/serial console, Windows utility, and ABC-01

Supports MXstudio for easy, visualized industrial network management
Contact us