Moxa Launches Advanced IIoT Gateways With Seamless Azure IoT Edge Integration for Remote Management at Unmanned Sites
Press release published on July 1, 2022
When embracing the new era of the Industrial Internet of Things (IIoT), many system integrators and engineers face the critical challenge of finding a secure and reliable IIoT-gateway solution that offers regular security patches to remedy system vulnerabilities in a timely manner. Moxa's newly launched AIG-300 Series IIoT gateways come with Azure IoT Edge integration that adds significant value in the form of unique features that help build a cost- and time-efficient IIoT system.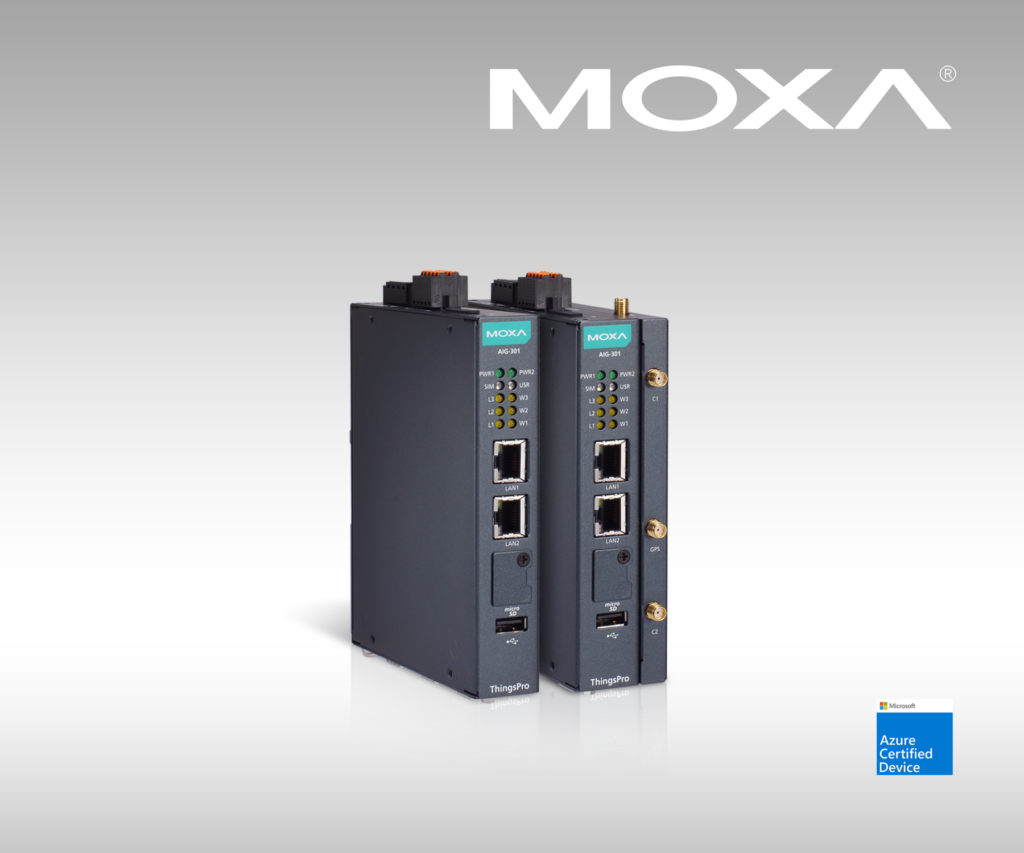 Seamless Azure IoT Edge Integration for Quick and Reliable Connectivity to the Cloud
IIoT gateways need to be highly secure and reliable to facilitate seamless edge-to-cloud data acquisition and device management. The AIG-300 IIoT gateway, seamlessly integrated with Azure IoT Edge and powered by ThingsPro, is a market-leading solution for reliable, quick, and easy data acquisition and device management. Data collected from devices can be transferred to Azure IoT Edge and then on to the Azure IoT Hub with a few simple configuration steps. Conversely, devices can be effectively managed via the route of Azure IoT Hub to the Azure IoT Edge on the AIG series IIoT gateways. This seamless one-stop edge-to-cloud platform can greatly help customers shrink the system development time and cost.
Device Provisioning Made Easier and the Bootup Process Safer Than Ever Before
Most IIoT applications are deployed in remote, unmanned, and harsh environments such as a smart grid, energy storage systems, solar fields, oil and gas refineries, and rail-wayside applications. Maintaining normal operations and monitoring statuses effectively is crucial to these systems. The AIG series gateways, with their wide-temperature design and low power consumption, are well-suited for use in these environments.
With capabilities such are resume file transmission, over-the-air (OTA) upgrades, and Secure Boot, the AIG series gateways, located in remote sites, can be upgraded and maintained to ensure their continuous availability and effectively protected against cyberattacks. To avoid disconnections during device crashes and sudden shutdowns, the AIG series comes with built-in recovery functions to enable rollback to the previous stable version of the firmware for uninterrupted network connectivity at remote sites. When a software upgrade fails, the gateways will automatically revert to the software version in the backup, ensuring system stability. A ThingsPro tool simplifies the provisioning process by enabling bulk provisioning of IIoT gateways and performing remote software upgrades.
AIG-300 Series Highlights
Advanced IIoT gateways with Arm® Cortex™-A7 dual-core 1 GHz processor, 1 CAN port, 4 DIs, 4 DOs, -40 to 70°C operating temperature
Simplify data acquisition and device management
Powered by ThingsPro and seamless integration with Azure IoT Edge to enable easy, reliable, yet secure cloud connectivity
Support easy device provisioning
Provide robust OTA function to prevent system failure during software upgrades
Equipped with Secure Boot to prevent malicious code execution and software injection attacks
For product information and technical specifications of the AIG Series IIoT gateways, visit the product page.
About Moxa
Moxa is a leading provider of edge connectivity, industrial computing, and network infrastructure solutions for enabling connectivity for the Industrial Internet of Things. With over 35 years of  industry experience, Moxa has connected more than 82 million devices worldwide and has a distribution and service network to serve customers in more than 80 countries. Moxa delivers lasting business value by empowering industry with reliable networks and sincere service for industrial communications infrastructures.
Press Contact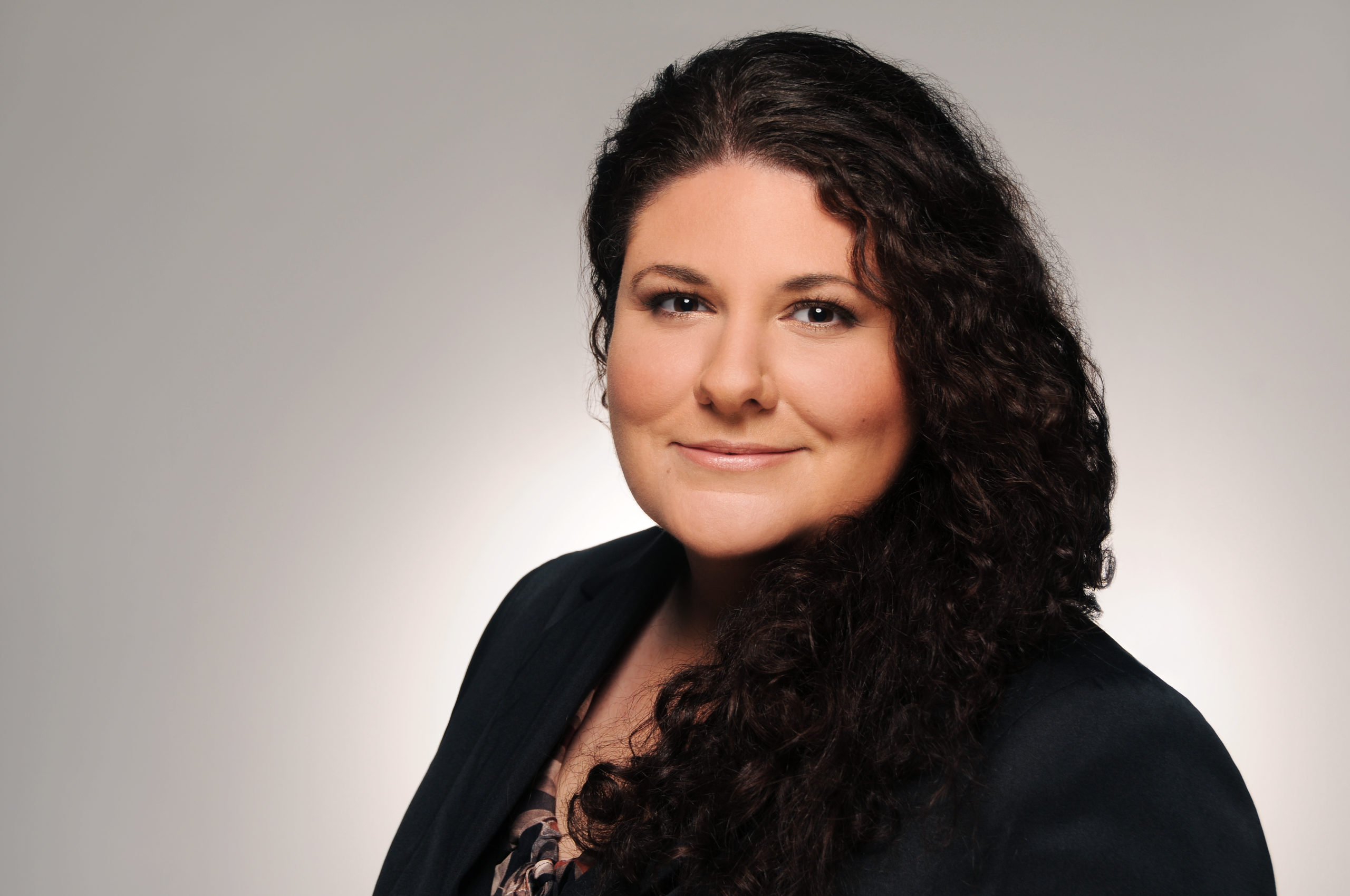 Daniela van Ardennen
Advertising & PR Manager