MXview Industrial Network Management Software
Visualization and Management of Complex OT Networks the Easy Way
Visualize Your Industrial Networks
MXview is a powerful Industrial Network Management Software that helps Network Engineers to optimize their daily operation tasks like network deployment, maintenance, inventory, configuration backup, and diagnostics while minimizing downtime through real-time alerts on multiple channels and a mobile app.
Moxa's MXview network management software enables Network Engineers to auto-discover, monitor, and visualize the status of up to 2.000 Moxa devices from a central instance. Furthermore, it integrates into existing systems like SCADA, HMI, or NMS via OPC DA tags or RESTful APIs.
Increase your Network Device Security
MXview's offers a Security View that allows visualizing all Moxa devices' network security status. With holistic network visibility, Network Engineers can easily identify parts of the network that need additional security features or configuration changes. The Security View of MXview recommends device configurations to meet industry standards following security guidelines based on the current IEC 62443-4-2 component-level recommendations. In addition, the MXconfig Security Wizard supports locating and configuring critical security parameters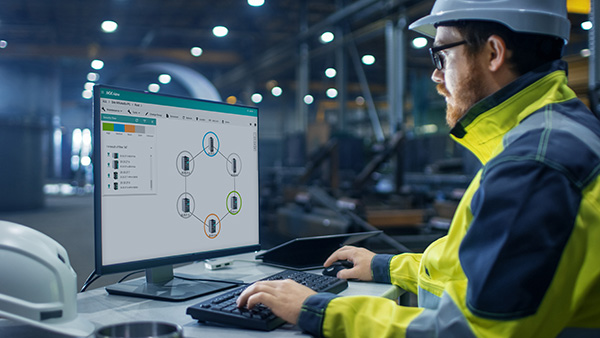 Key Features at a Glance
Maximize System Uptime
MXview network management software provides real-time alerts when an event takes place on the network and NSnap takes a snapshot to help operators quickly identify the root cause of issues that occurred on the network.
Visualize Network Status
MXview's new interface helps users easily integrate network management software into their existing systems such as SCADA via OPC DA tags or RESTful APIs.
Manage Device Security
MXview and MXconfig provide visibility and control to enhance device security. Users can view the security status of devices at a glance and quickly enhance the security of their devices.
Customer Testimonial
"Moxa MXview comes in very handy for my team to manage the traffic network. It can be accessed through any web browser. We can upload the city map to view where Moxa networking devices are located and identify bottlenecks, making it easier to set network traffic thresholds."
Mitch Megas
Traffic Engineering Technician for the City of Lancaster
Try MXview Network Management Software Now!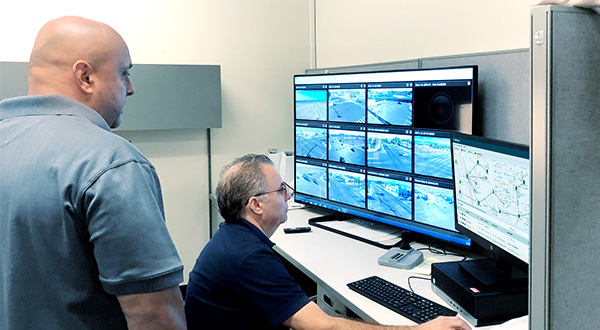 Network Visibility Increases Industrial System Availability
Try MXview SNMP Network Management Software Now!
Make the Invisible Visible
MXview Wireless helps you visualize the connections between Moxa's AWK wireless devices to determine the health status of your wireless network. MXview Wireless features a device dashboard for a central status. Each device has specific performance indicator charts to allow a granular review of performance indicators. In addition, dynamic AP-client topology and the ability to troubleshoot connections via a roaming playback help engineers pinpoint the root cause of issues in wireless deployments.
Learn more

Moxa and Paessler Make Industrial Environments Secure
The Moxa & Paessler Alliance helps companies transform from disconnected IT and operational technology management to an integrated digital business. Moxa and Paessler enable complete visibility across IT and OT networks and a transparent view of manufacturing assets, as well as cyber resilience, cost, and time savings on cybersecurity.